Your Event
We have rooms and menus to match every occasion and milestone.
Private Rooms/Areas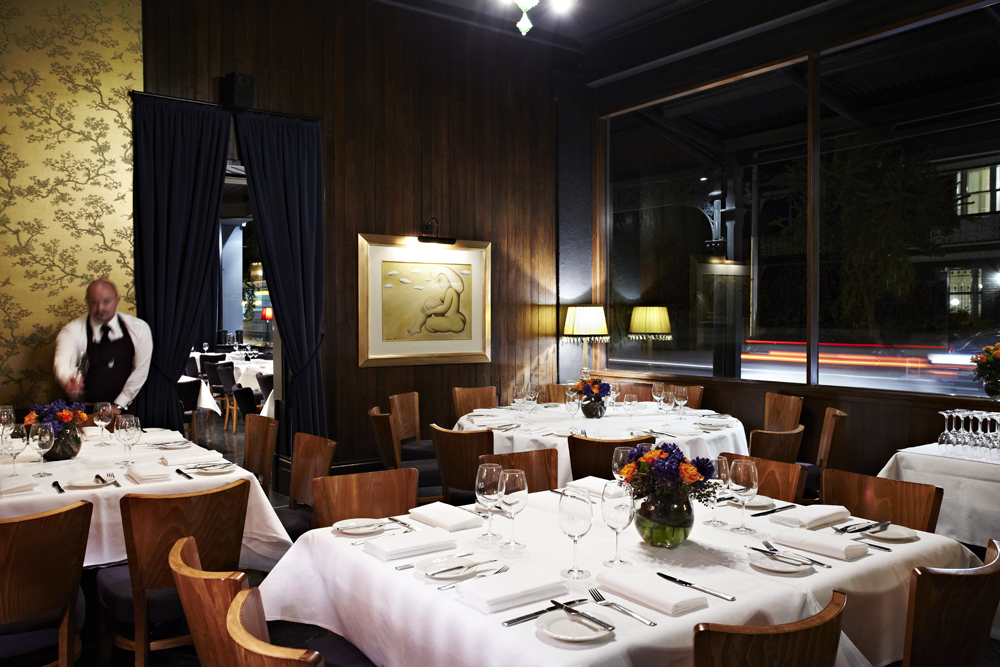 La Saletta Veneziana
The Venetian Room up to 30 people
Located at the front of the restaurant, this high-ceilinged intimate space glows with gold, Asian inspired wallpaper. It is the perfect space to impress your clients, family or friends. This space looks onto Brunswick Street and suits the more intimate occasions.
Capacity: 30 people;
Minimum of 25 people for sole use.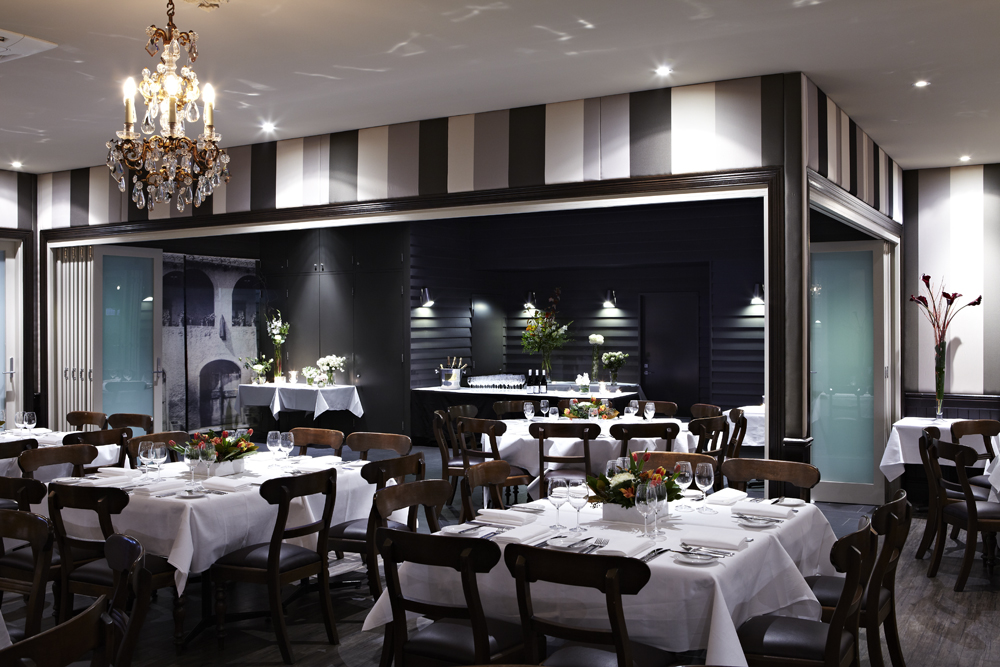 La Gran Sala
Grand Dining Room up to 85 people
Located at the rear of Matteo's and seats a maximum of 85 people. This elegant room with its large antique mirrors, chandeliers and silk covered walls overlooks the courtyard.
Capacity : 85 people or 130 with adjoining courtyard (For bookings of 100+ the courtyard is free of charge)
Minimum of 65 people for sole use.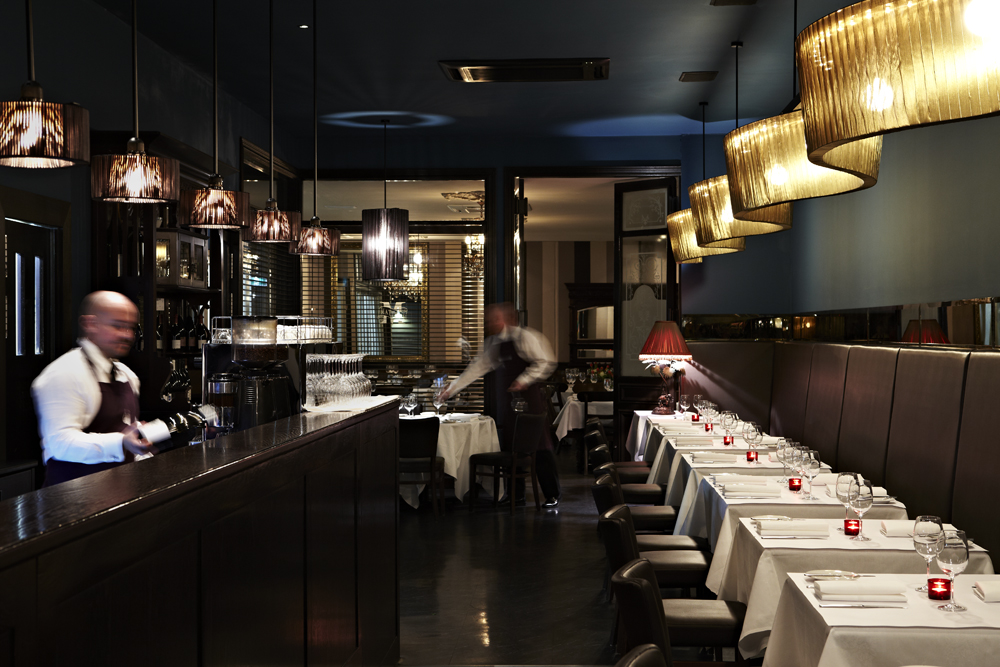 Bar - Banquette Area
A non-private area of style and sophistication with comfortable banquette seating and the ambience of our original antique French bar fittings.
Capacity : 40 people;
Min 40 for sole use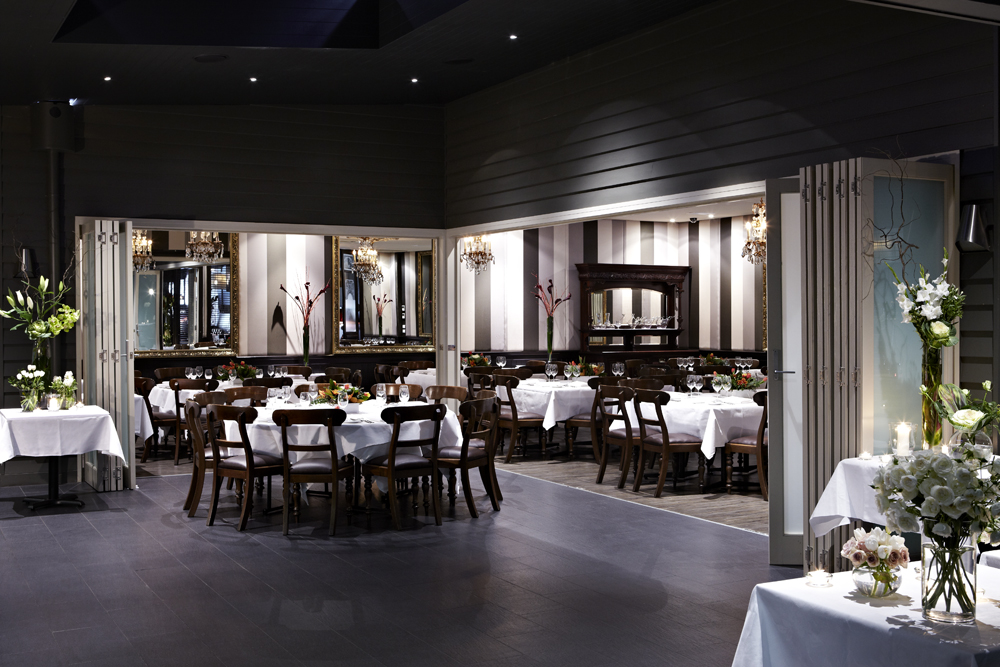 Al Fresco courtyard
Up to 45 people
The courtyard adjoins the Grand dining room, recently refurbished and now fully enclosed with a retractable roof. It can be hired as a separate area for more casual dinners up to 45 people and cocktail party area up to 60 people. It makes a great dance floor for events in the adjoining Grand Dining Room.
Capacity : 60 cocktail event, 45 sit down;
Minimum of 30 people for sole use.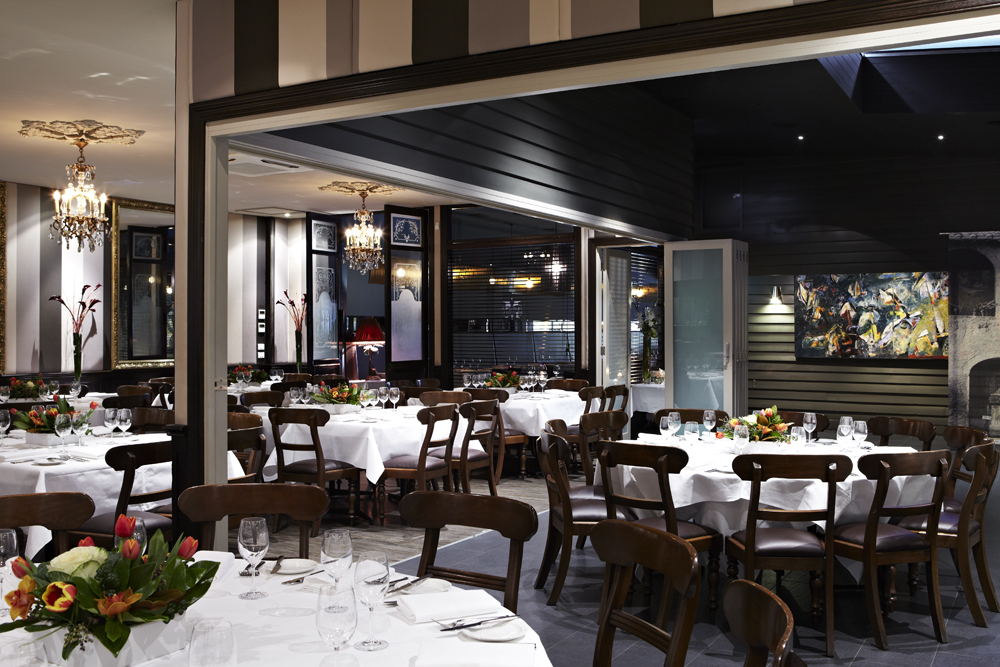 La Gran Sala
... with adjoining courtyard
Al Fresco
The concertina doors between the Grand Dining room and the courtyard can be removed and both areas can accommodate up to 130 people in total.
Room hire charges may be applicable where guaranteed sole use of a room is required.
Menu Options
Menus can be tailored to suit your celebration and budget. Choices range from cocktail parties, degustation and mini a la carte menus.
---
Wine Packages
We are pleased to offer you a variety of packages to match your chosen menu.
Alternatively you can select a small selection of wines from our wine list and be charged on a consumption basis.
We also do allow BYO bottled wine with a corkage charge of $20 per bottle brought onto the premises.
---

Matteo's will be closed for its annual Easter break from Good Friday 25th until Easter Monday 28th March 2016.
We will reopen for dinner on Tuesday 29th March 2016 [with normal trading hours thereafter].
×